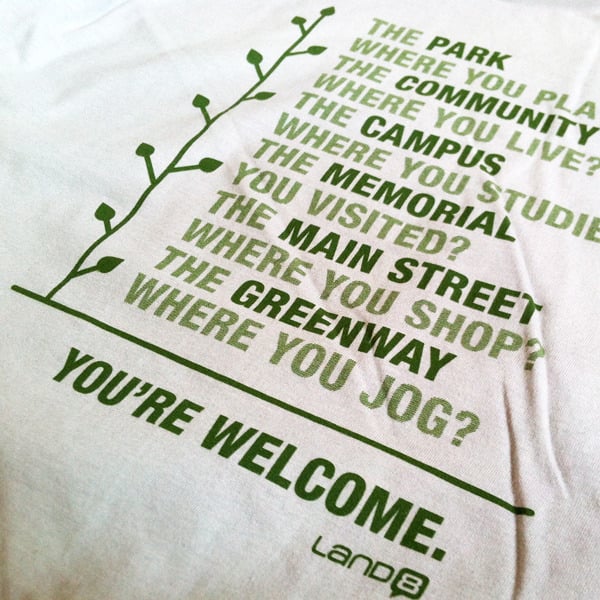 You're Welcome. (Grey)
$

25.00
---
---
This witty design won 3rd place in the Land8 T-Shirt Design Contest. Ever feel unappreciated for your efforts as a Landscape Architect? Well, here's a chance to tell everyone about our profession...
Design by: Shea Tighe
Printed on:
Triblend tee - 50% Cotton/25% Polylester/25% Rayon
100% Manufactured and printed in the USA.
Color Option: Heather gray shirt with 1-color softhand print.